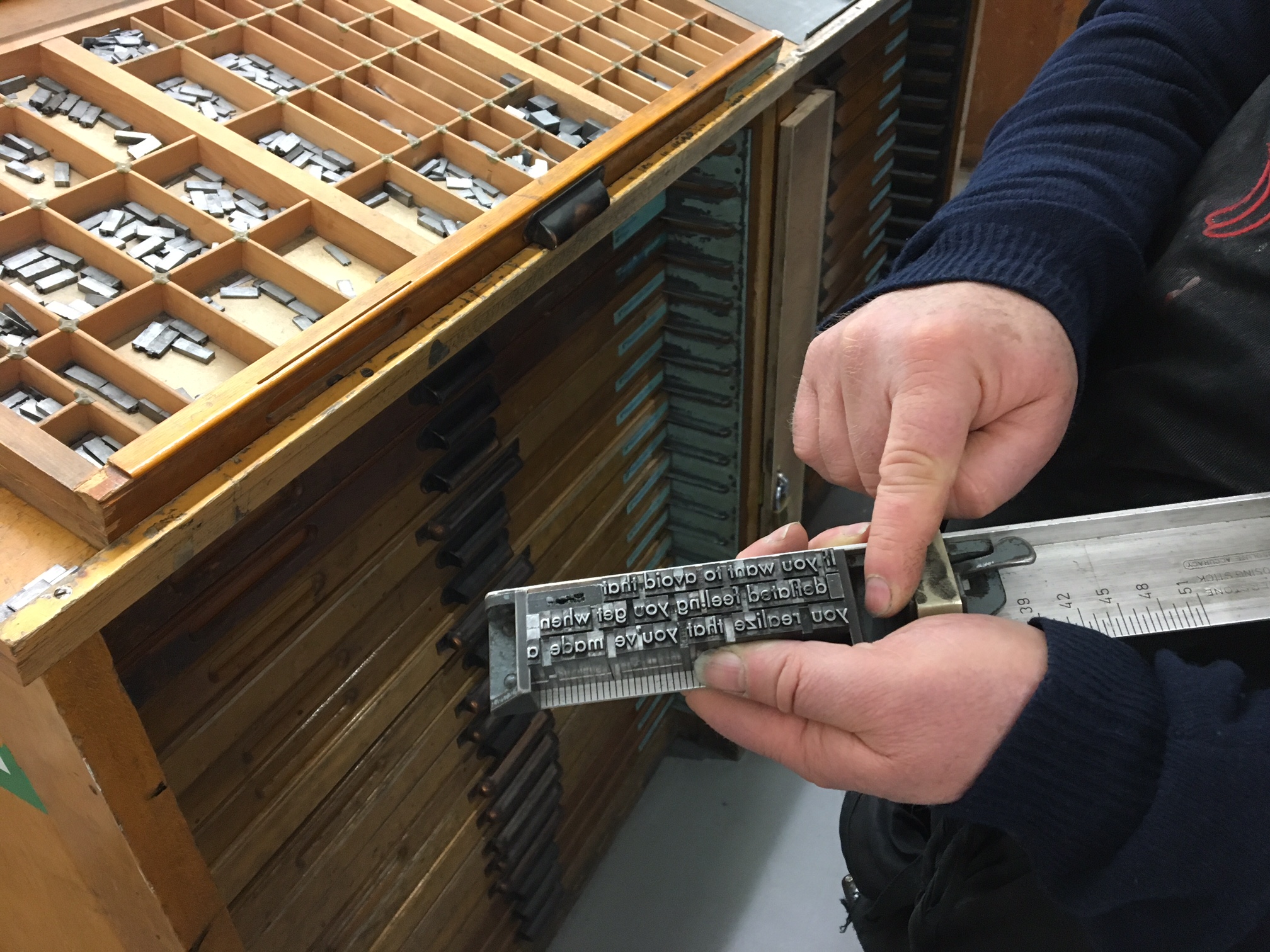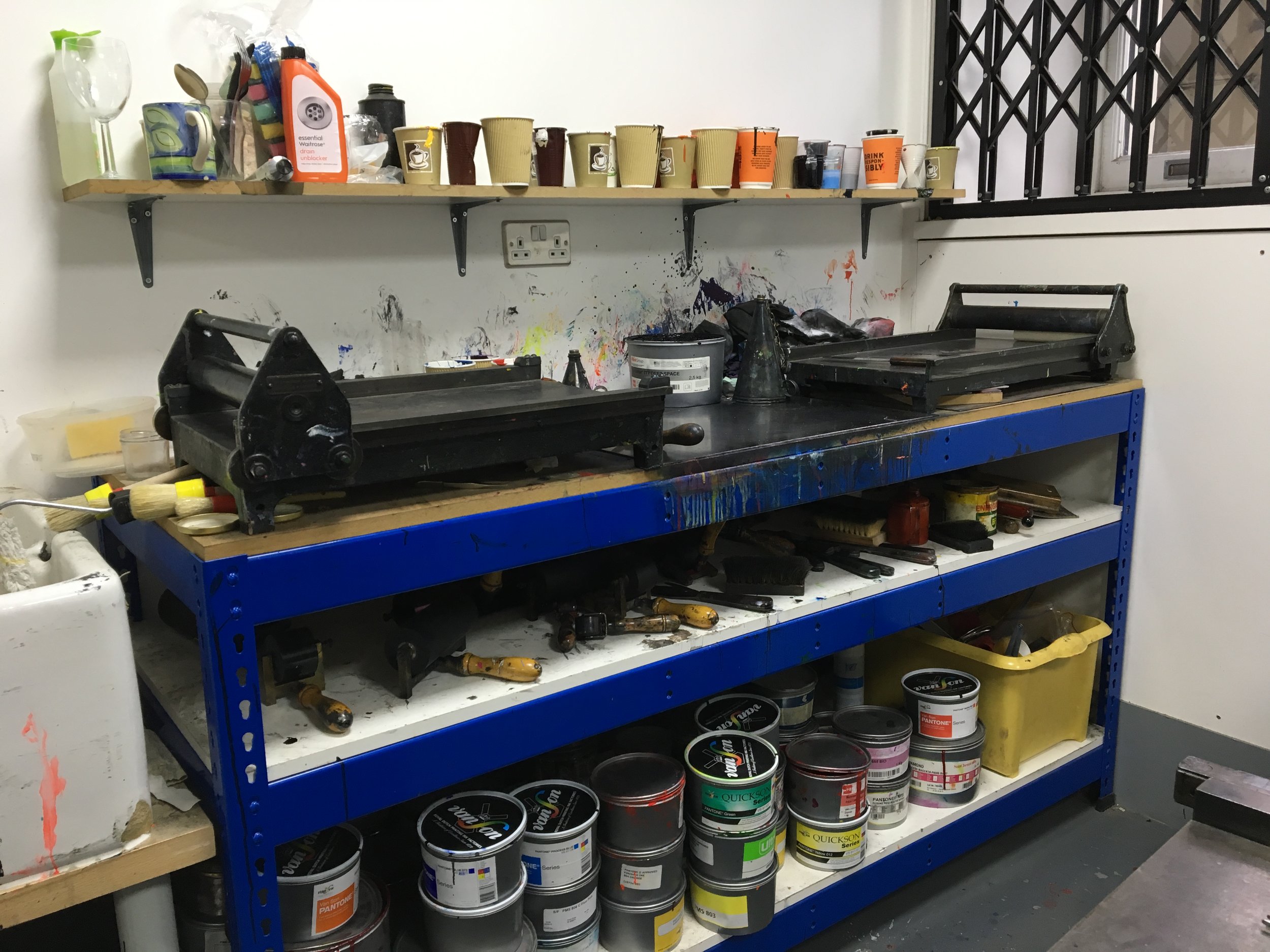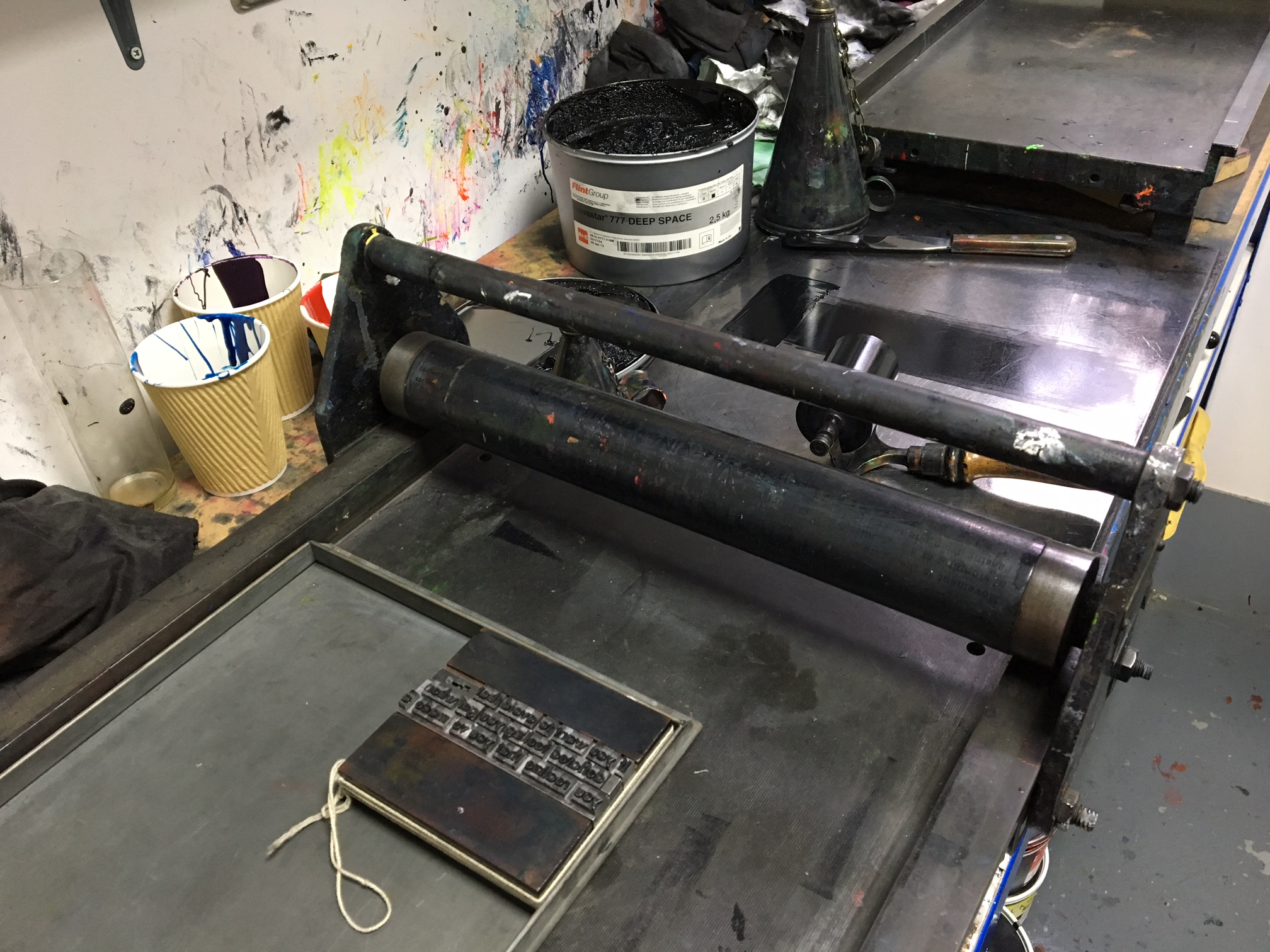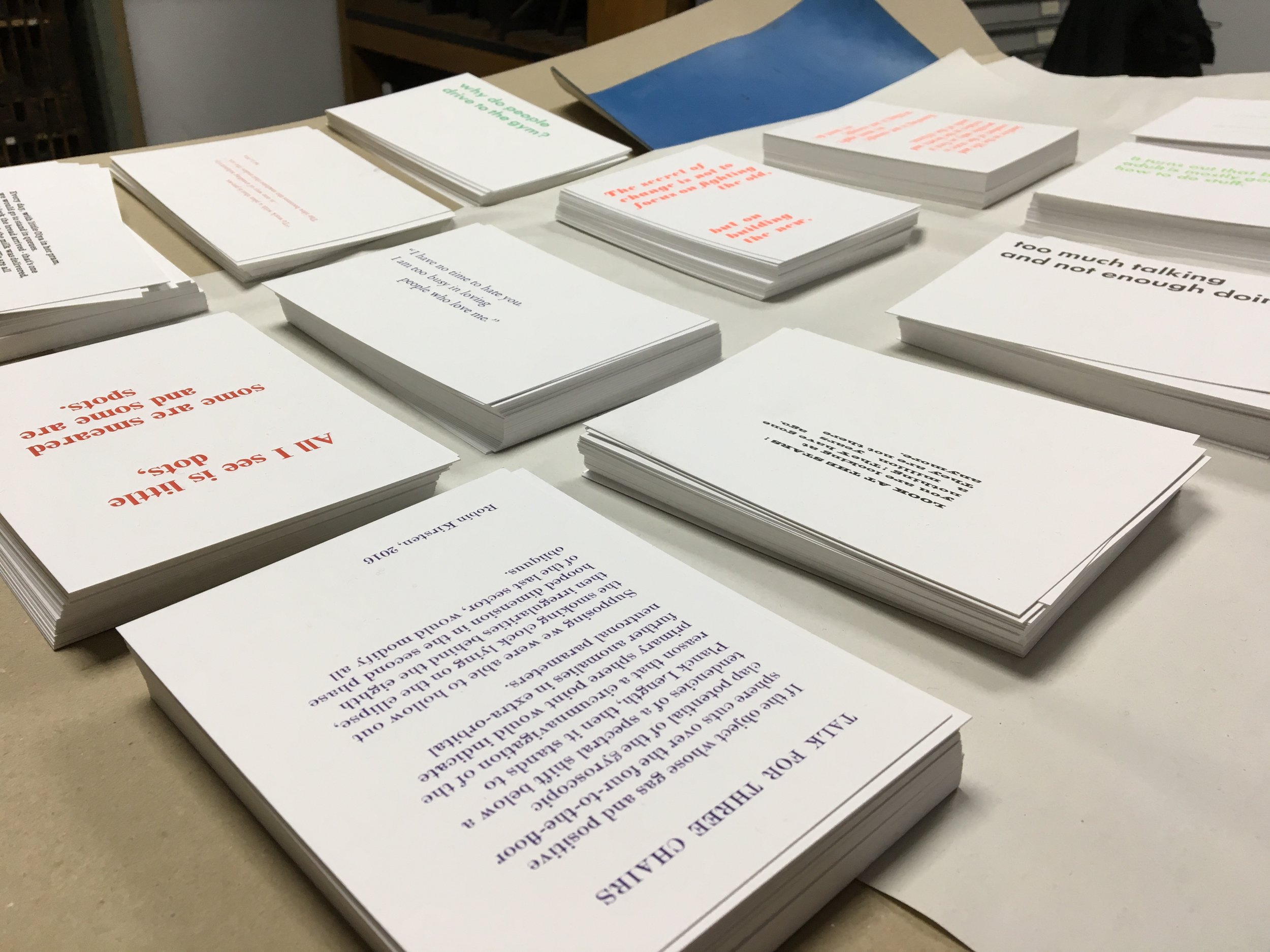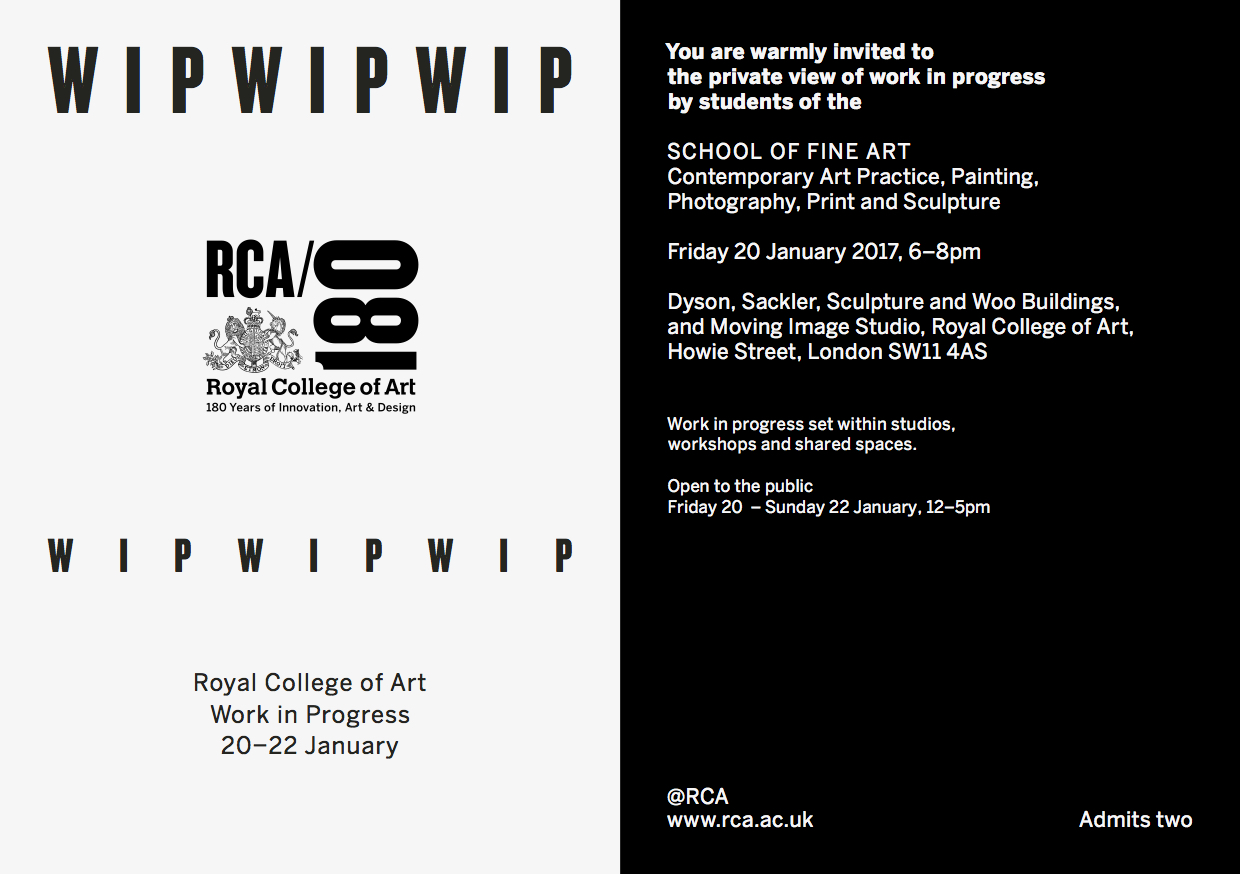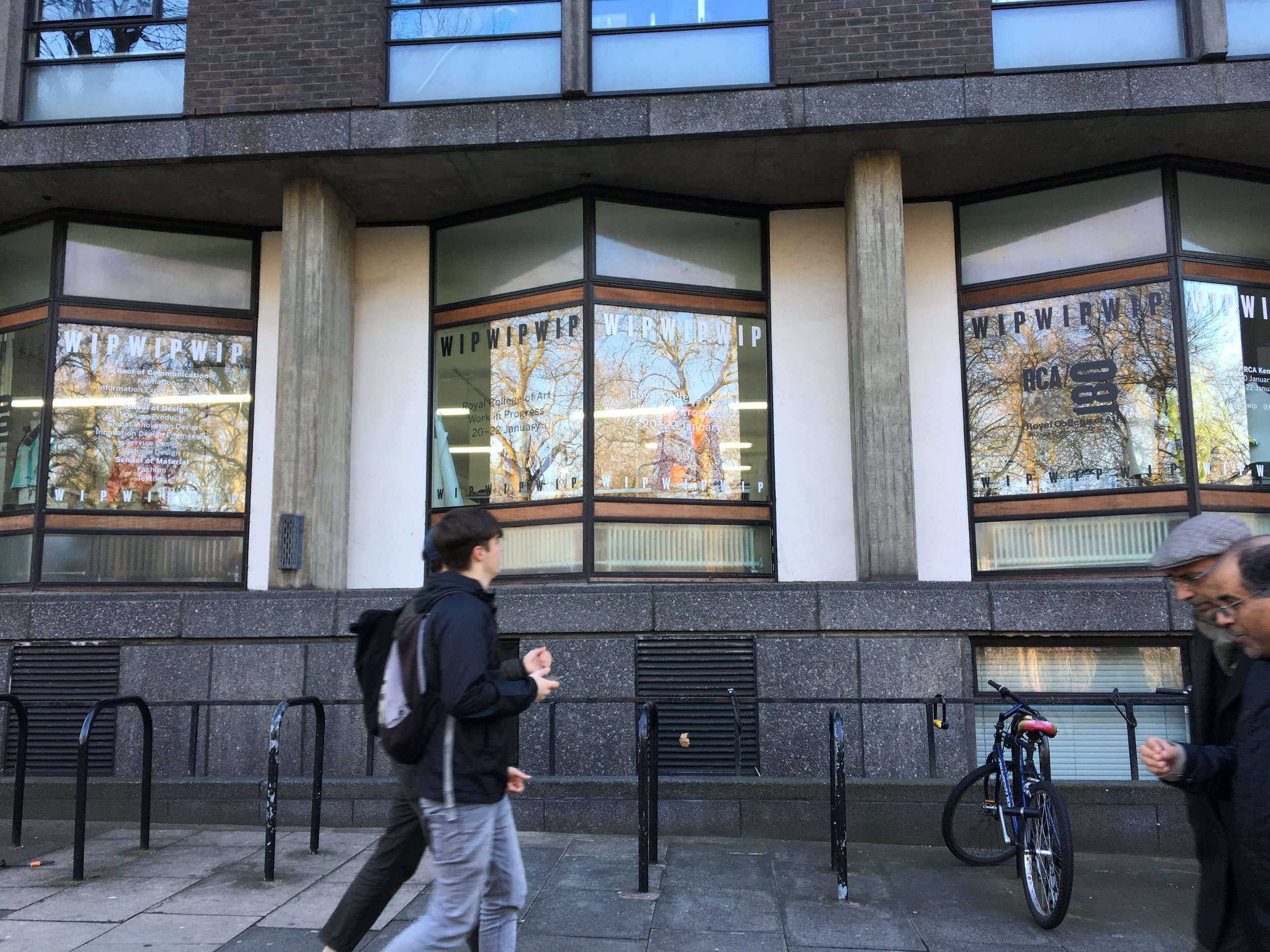 Hello theeere :)
So obviously I'm not doing so well updating my blog section regularly, and I'll dare and use the ultimate excuse of being busy with RCA and life in London! Honestly this term was very hectic and very busy, however, it was defintely very fruitful and very progressing at the same time.
The first thing I've done once I came back from Dubai beginning of January was taking an Introduction to Letterpress class with the Master Ian Gabb! Printing using a letterpress has been my dream ever since I came to know such a thing exists (that was during my undergrad days at ZU). Ian was super helpful and patient, answering all my unfiltered questions and never ending curiosities. I never thought assembling the letters would consume this much time and energy, let alone choosing the type and the size of it. Every single technique in printmaking requires so much attention and precision, and guess what: I still love it.
We printed our types on sheets that were then cut into postcard sizes with the postcard details already printed on the back side of the papers. Pics above show some of the vital processes in using a letterpress machine.
I fell sick on the same day and didn't attend college for like two weeks. During that time students were preparing for the annual WIP show (work in progress) hosted in every department across both campuses (Kensington and Battersea), mainly for first year students. This show showcases works that are in their development phases, and is open for public to view and engage in conversations with the students. They said approximately around 3000 visitors passed by the show over a course of three days which is great! As I was ill I couldn't prepare for it much so decided to showcase the outcomes of last term's work, mainly the Kharareef prints and the process in realizing them (hey, it's a wip show after all :)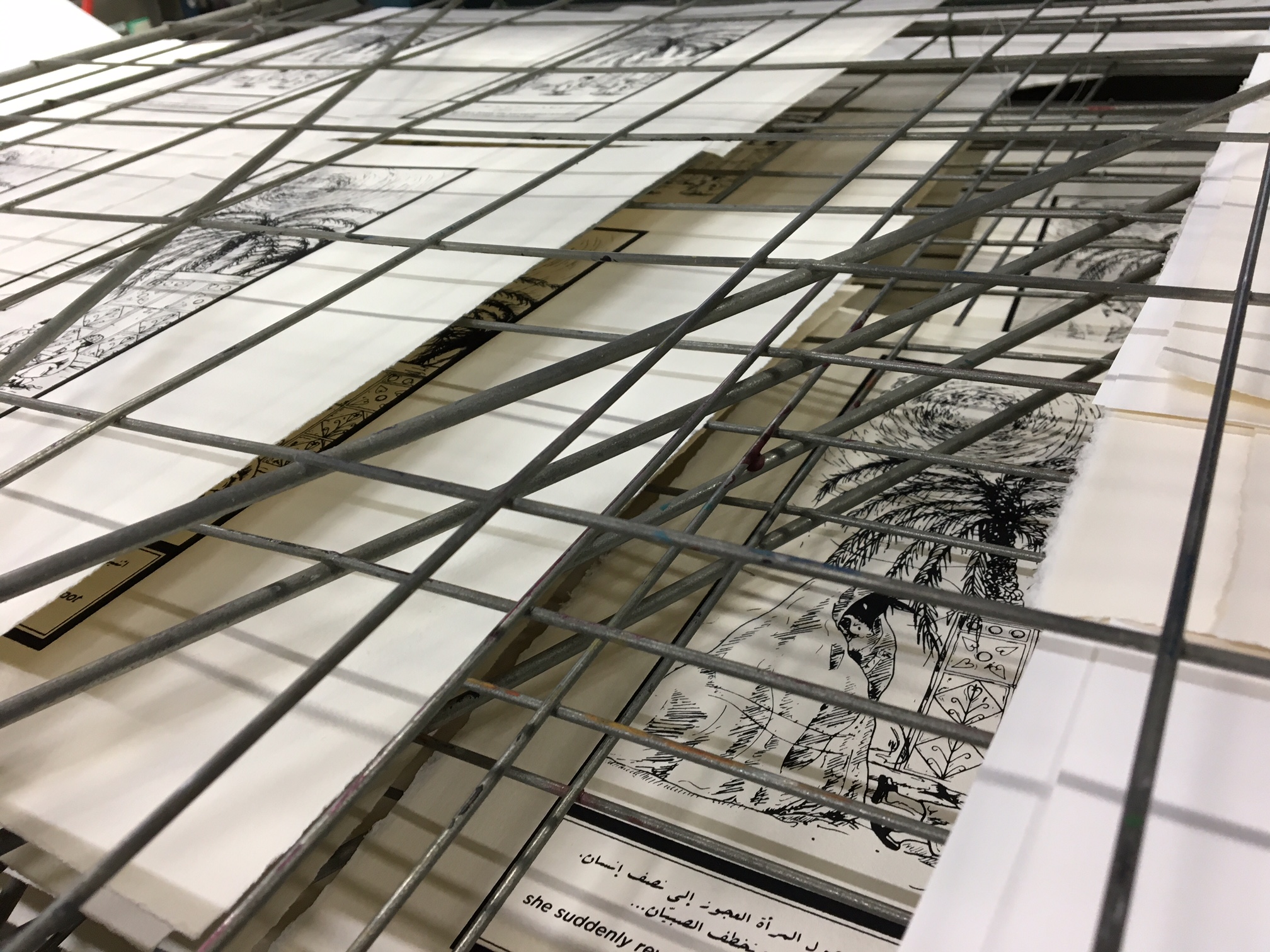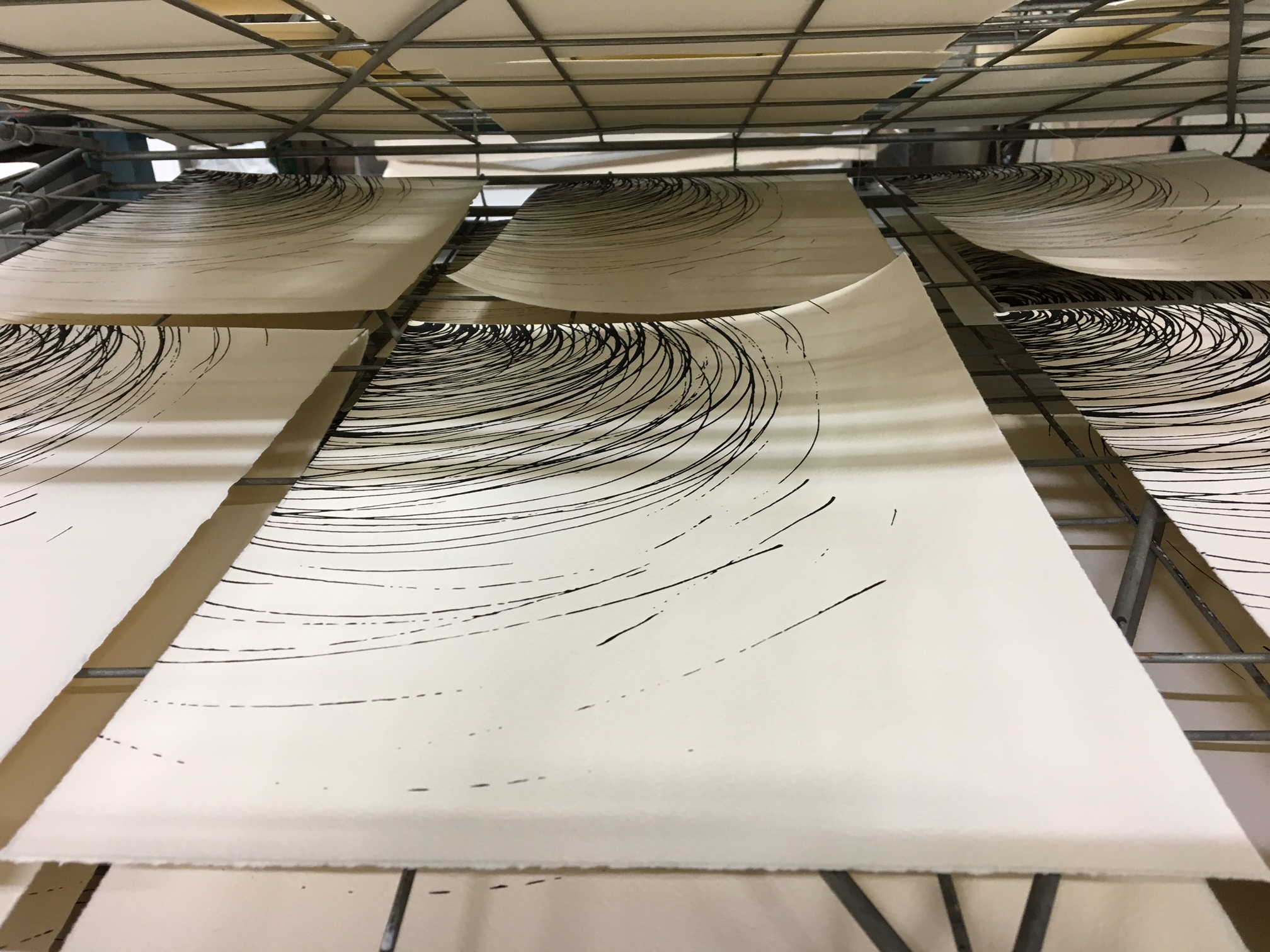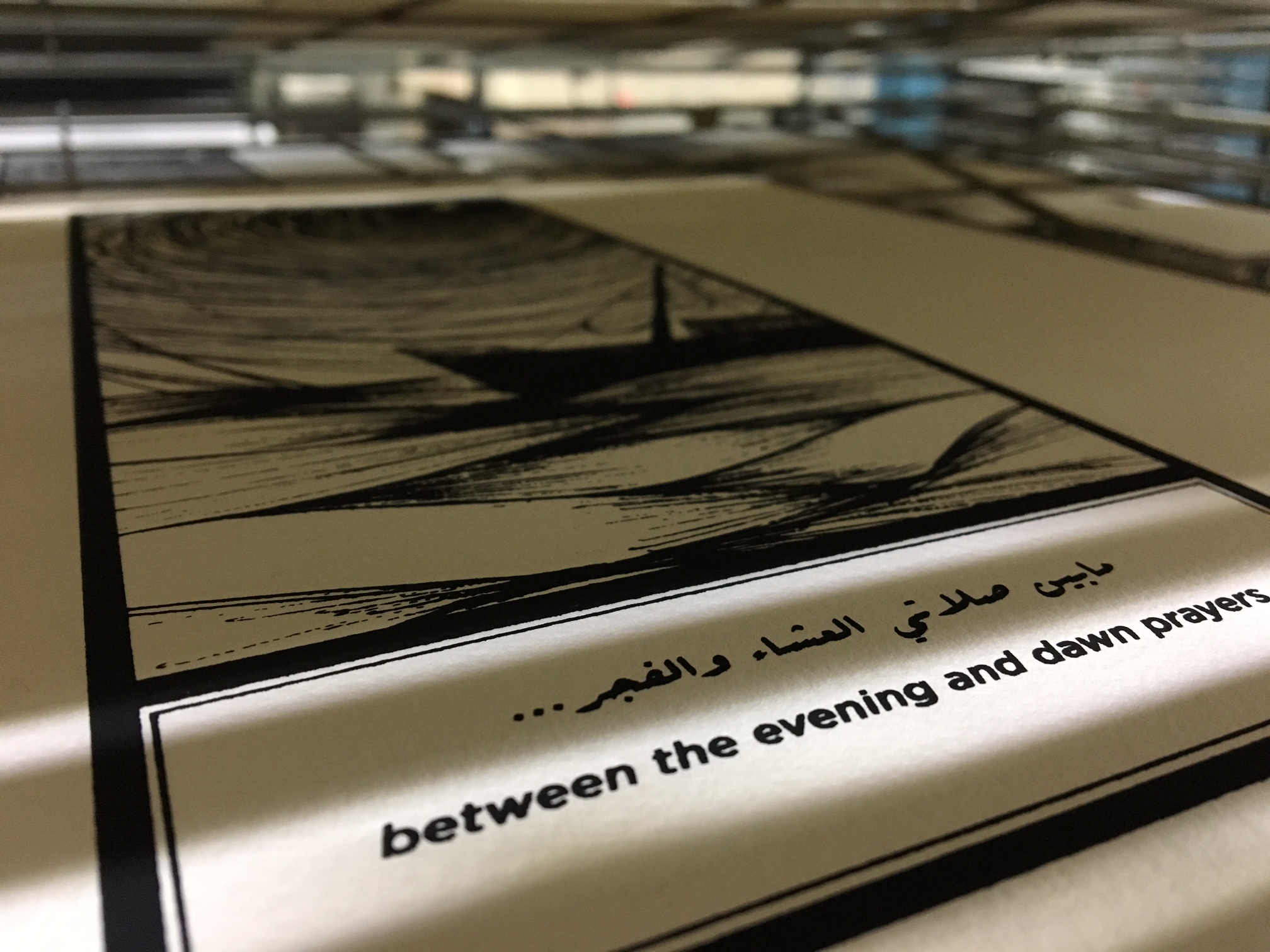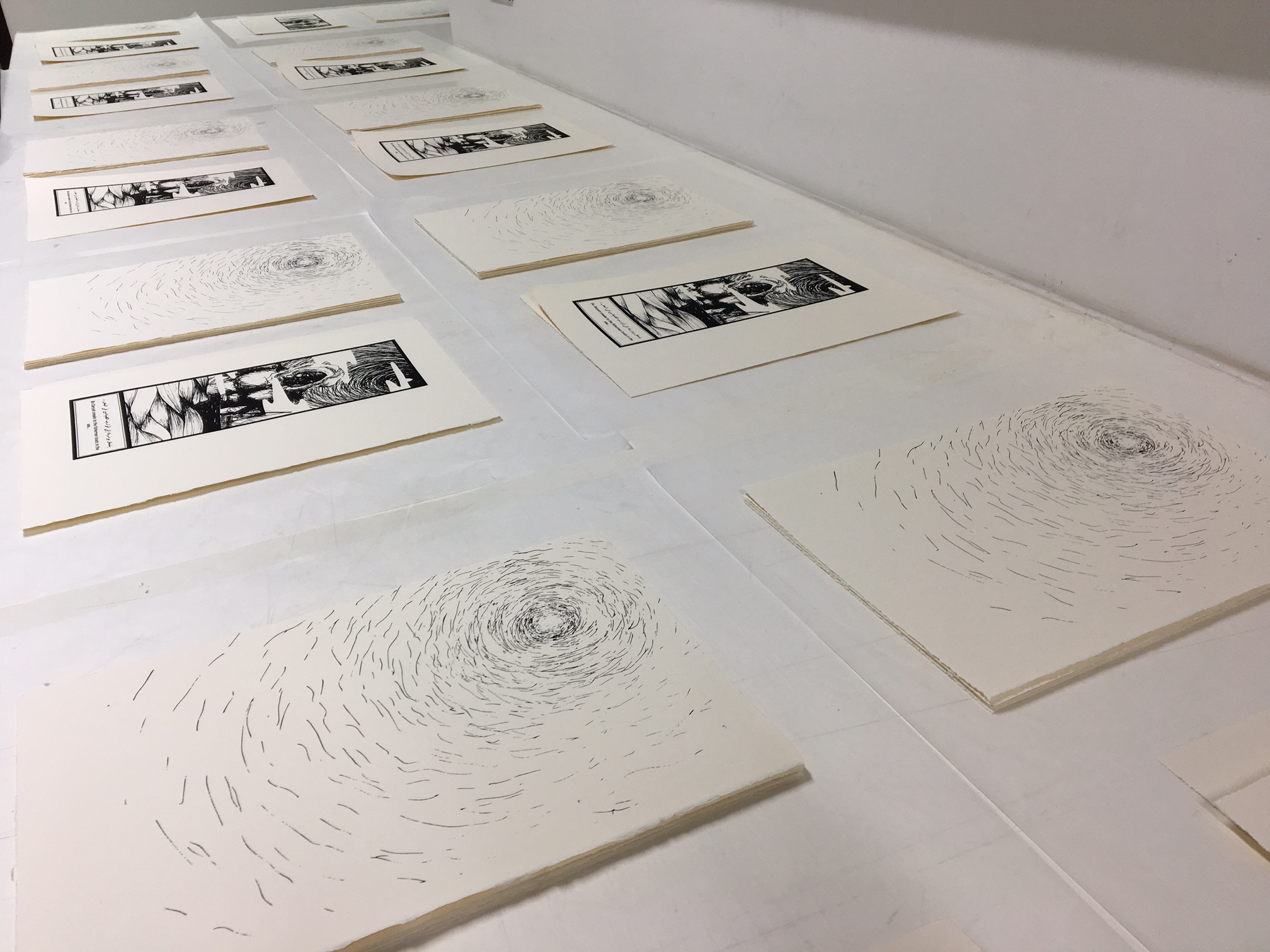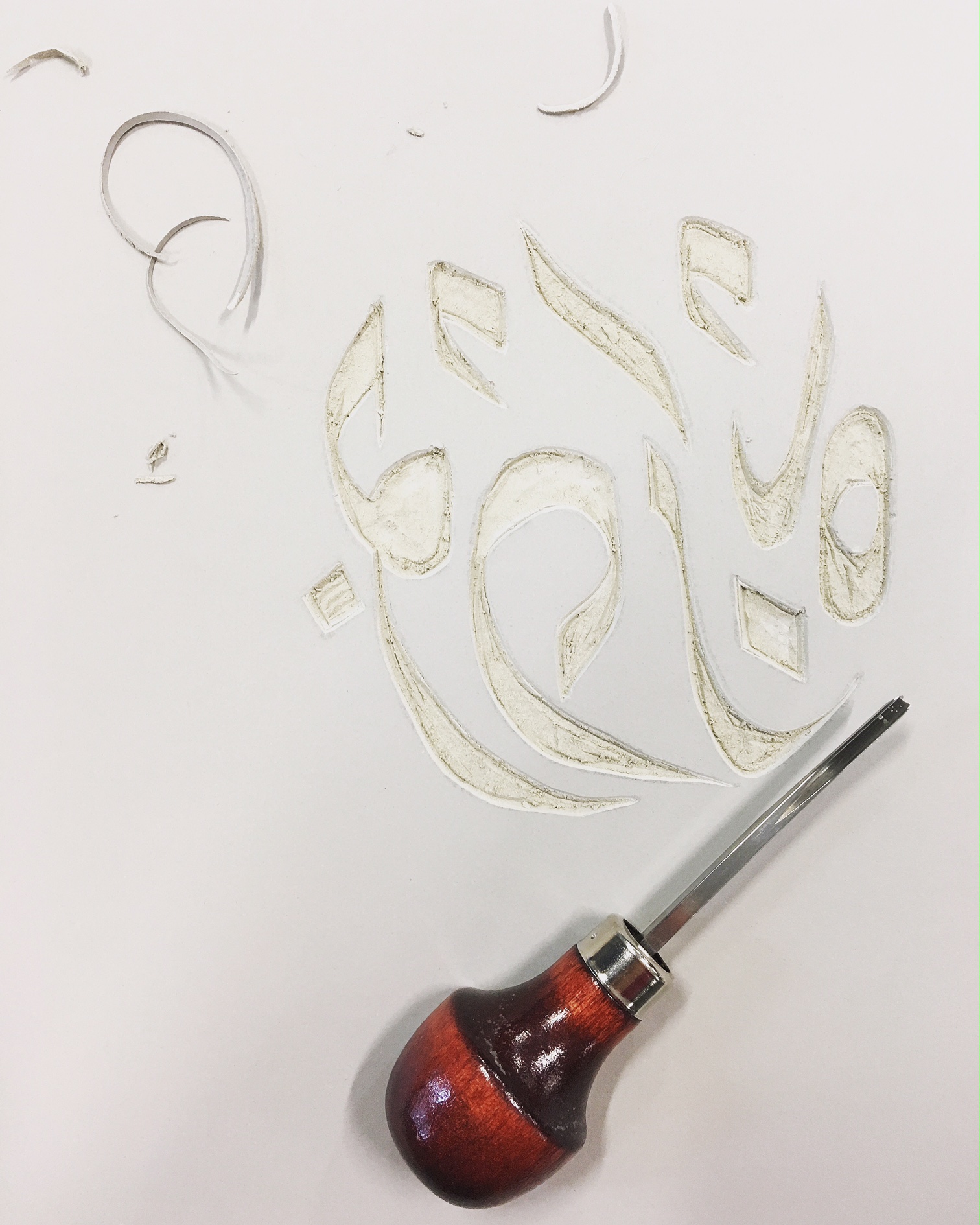 We finished from the WIP show to find ourselves preparing for a group show at CGP Gallery. This was solely organized by our Print department for both years to take part in. For the first year students to get that exposure and understanding of what it needs to prepare for a show, and for second year students to test their work and get feedback in preparations for the grad show. I continued with my Kharareef prints and aimed at finalizing the layout of the book, the cover, and the materials used. There were so many tests and experiments that took place before deciding on using somerset paper for the content, and Ebony black sheet for the cover, blind lino embossing for the titles on the cover, and Japanese Stab Binding with various patterns to show on the binding. It does look sleek and minimal, and I couldn't be any happier indeed. You can see my poor calligraphy skills in writing the titles, until I asked Amal Al Gurg - a calligraphy artist and a friend - to step in and save the legacy of Arabic calligraphy.
The highlight(s) of this project is (are) introducing me to the Hydraulic Beaver Press. It is a beast! I never came across it, and all the other presses are nothing next to this one. It generates so much pressure perfect for woodcuts, lino prints or blind embossing (which is what I used it for). Another highlight is visiting the famous Shepherds Bookbinding shop . Can you believe I used to order online the bookbinding supplies from this shop during my full-time job at Tashkeel? That is insane. I was so emotional getting into the shop and physically browsing and touching the products. Such a beautiful feeling.
Other things I did were attending a wood and metal induction hosted by two technicians from the Sculpture department, and a bookbinding introduction workshop hosted by Sharon - our lithography technician. The last picture above is the annual exhibition for the RCA technicians hosted at Dyson gallery in Battersea.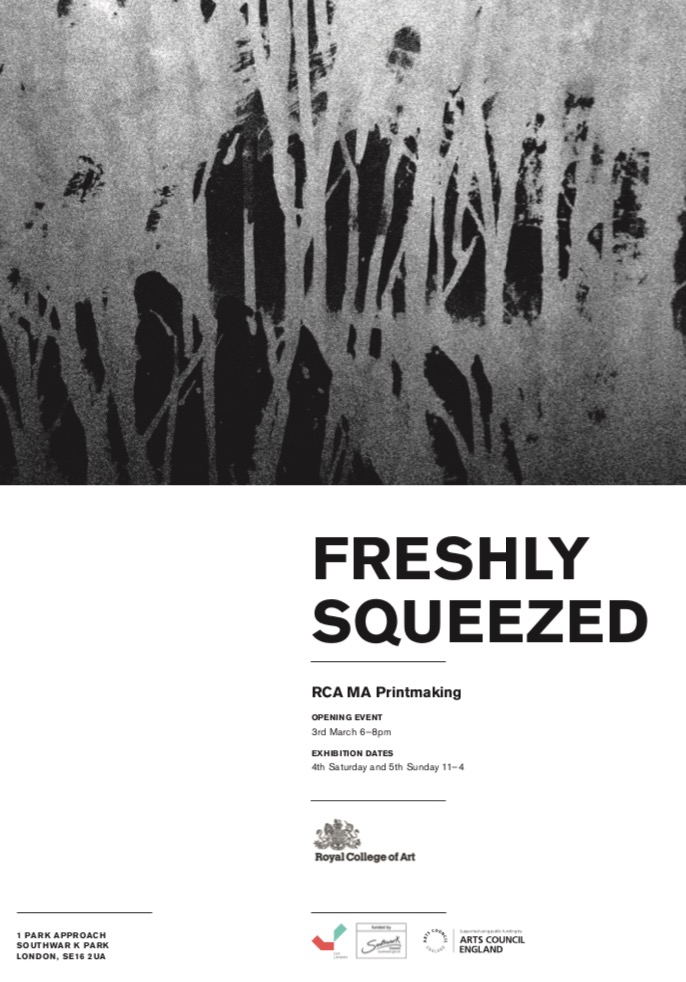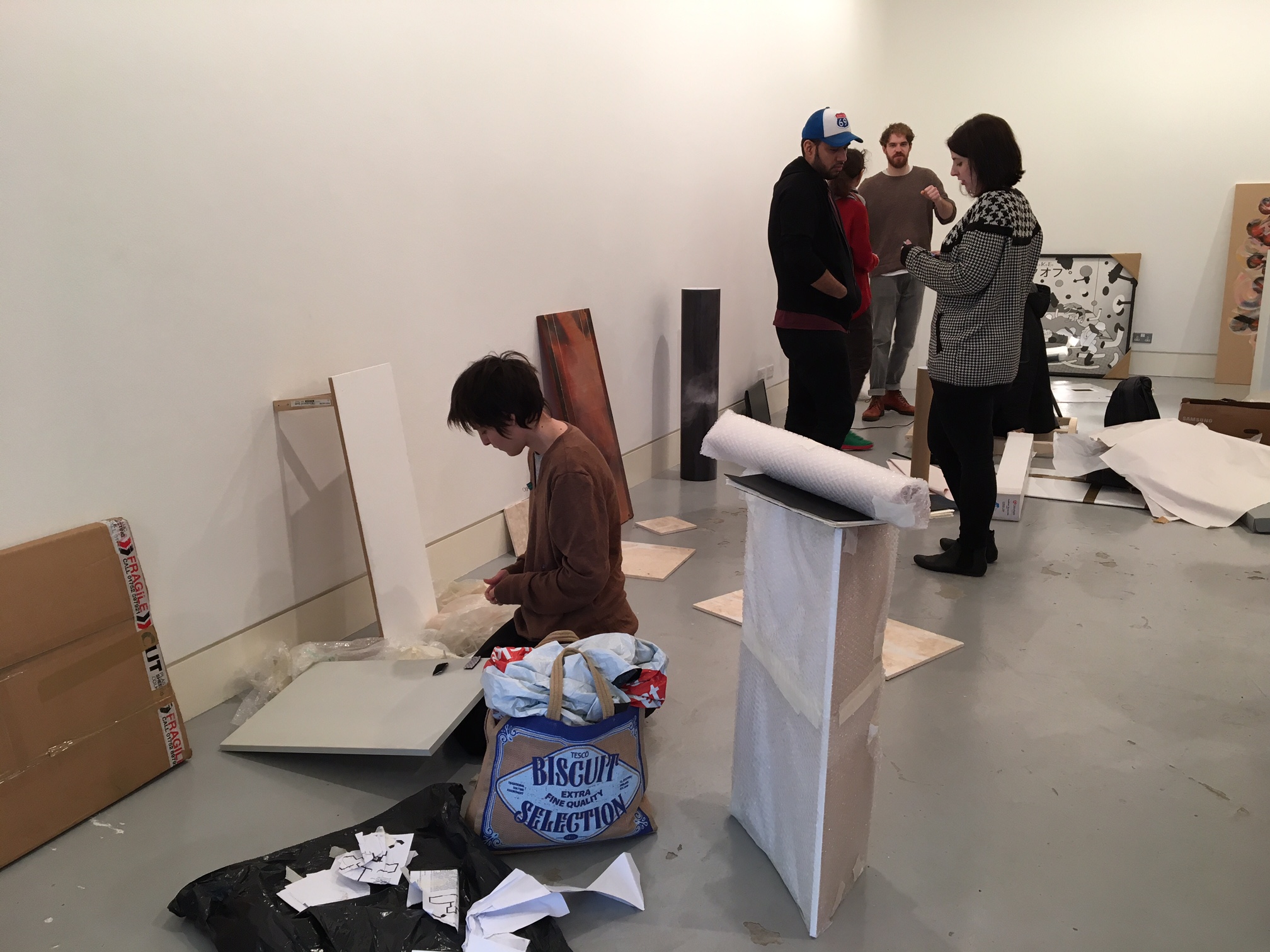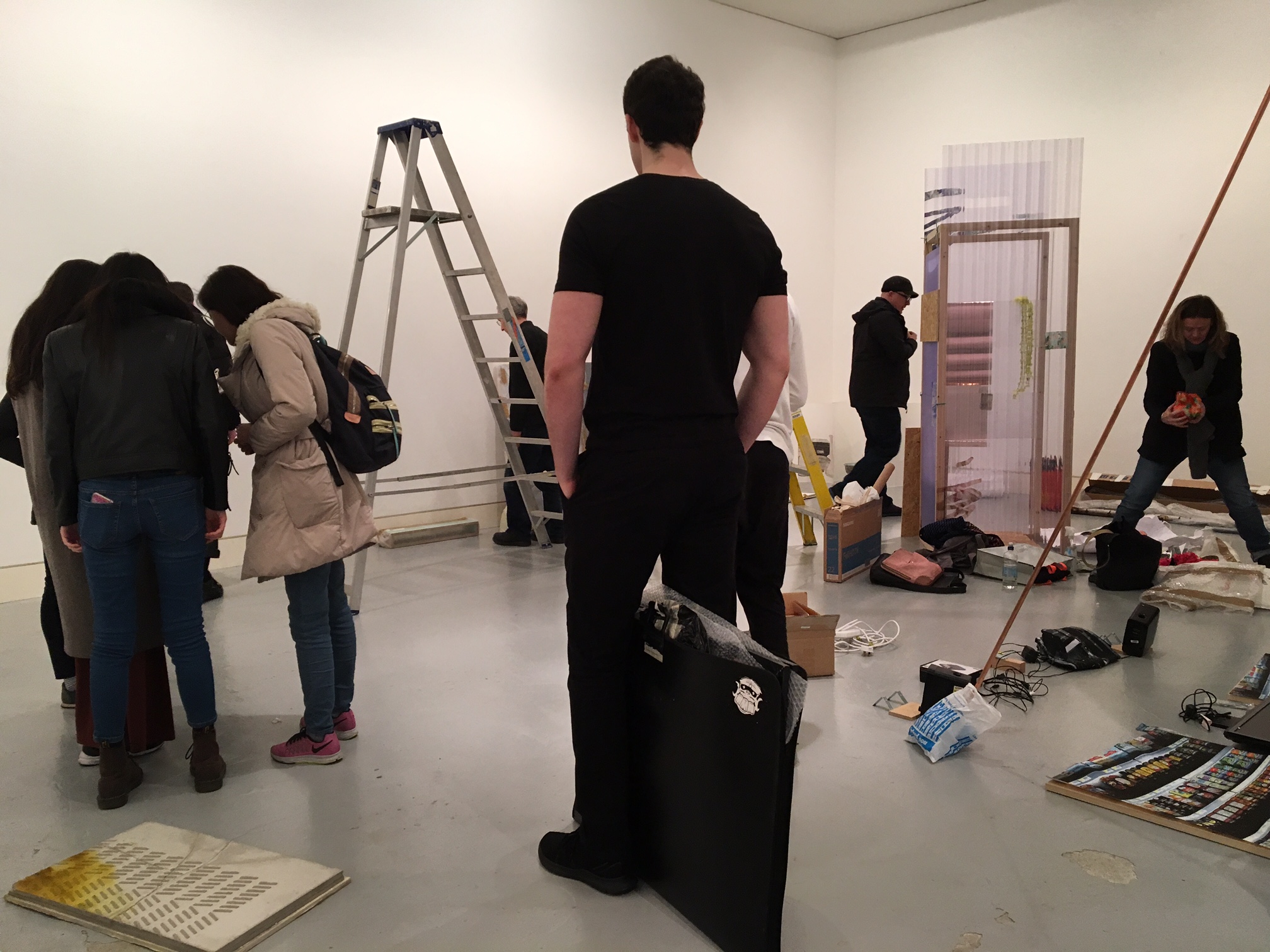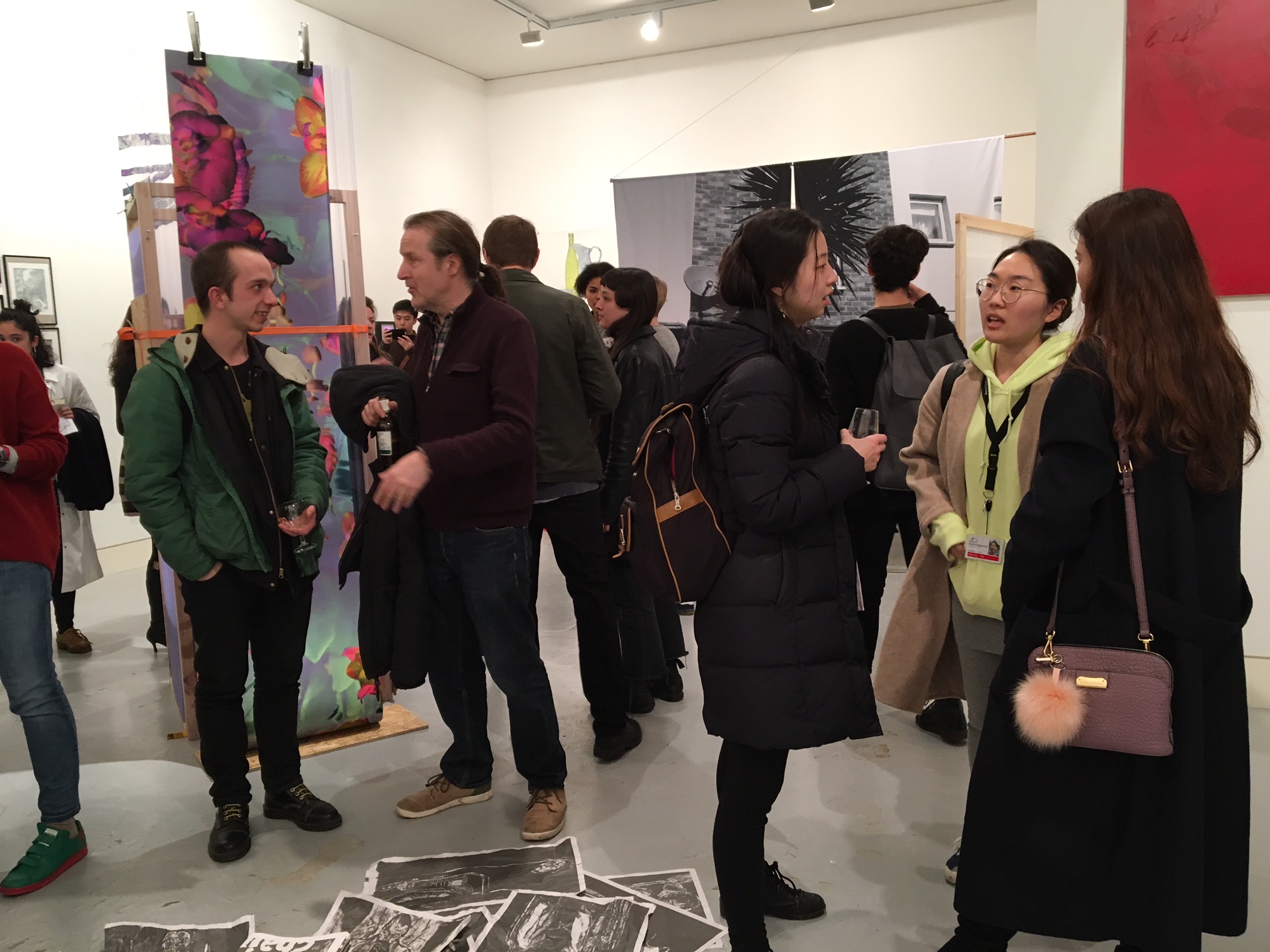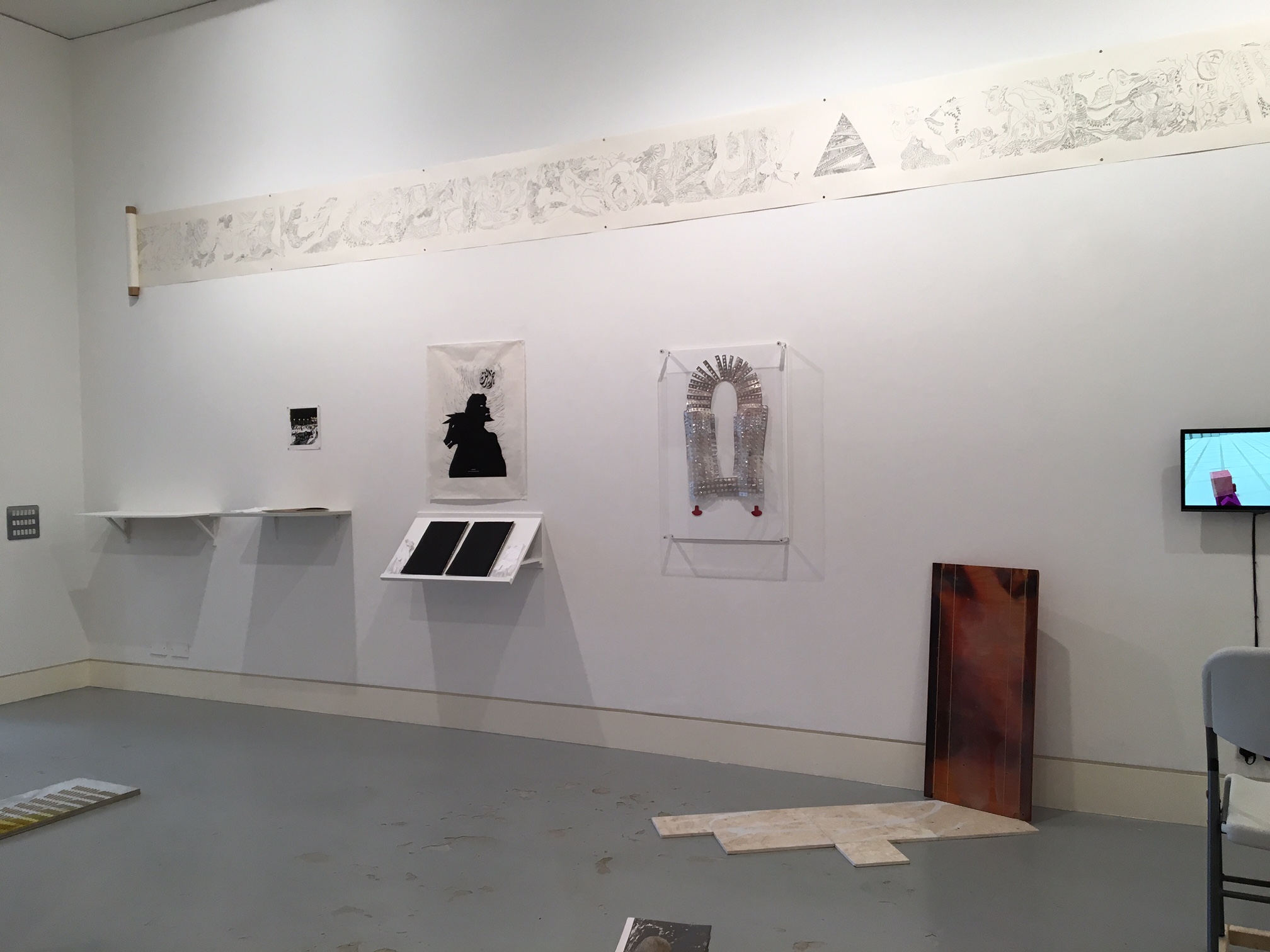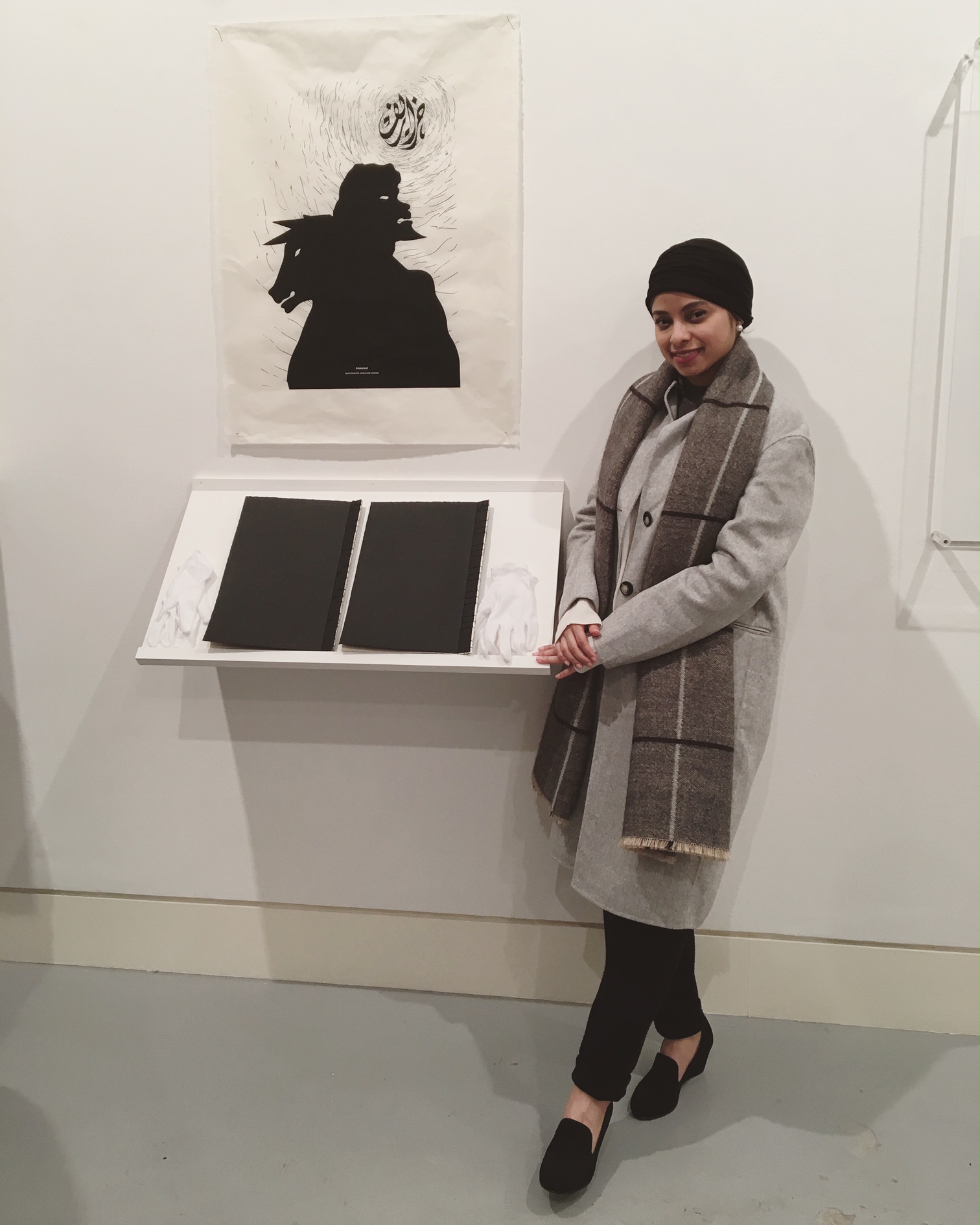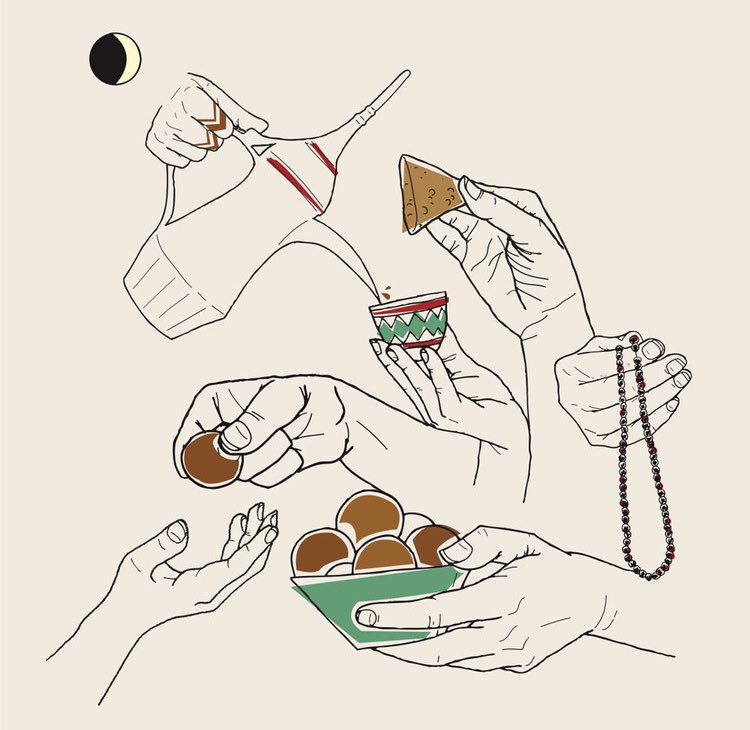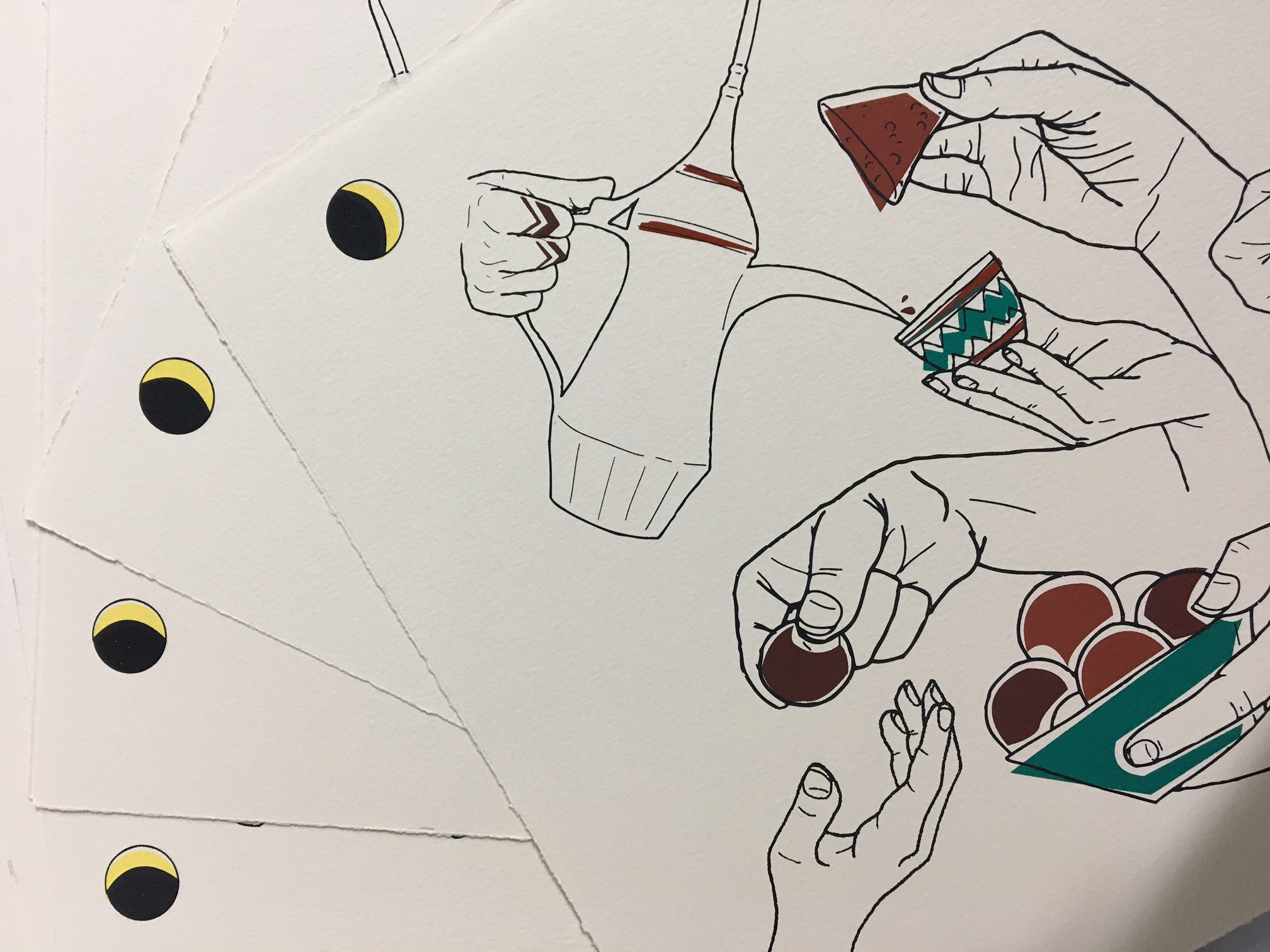 Pictures above show the final kharareef books installed at the CGP Gallery in London. The slanted shelf was built with the help of our wood-shop technicians. The poster was designed and then screen-printed on a thin but strong Japanese paper (Don't recall the name now!), and it worked well I must say - something to consider for later developments of the Kharareef project. So the show was divided into two groups so two openings. My group's show was titled with "Freshly Squeezed" as you can see it is very much squeezed indeed. A lot of visitors shared the opening with us, and received plenty of positive feedback from the visitors and during my crit post-installation.
The Kharareef series was also shown during Sikka Art Fair this March as part of the Kharareef House curated by Hind Bin Demaithan. It was a great opportunity to showcase this work with UAE audience as the project is targeting this group to be honest. I was overwhelmed by the positive responses received from friends and admirers, and it motivates me to continue the series and reach my target of creating around 8-10 different folklore stories by the end of this year. Let's see :)
The "During the Holy Month..." illustration was screen-printed as well and was shown at the Woven Heritage show at Al Serkal Avenue during march. This show was organized by Shaghaf Group whom initiated this very much needed Printmaking exhibition open to international artists.
While still working on the Kharareef series, I started on a new project inspired by "Her Patterns" textile installation piece. Haven't worked on it much yet, but it is coming along and will share more soon. In the meantime I am still illustrating more folklore stories while writing my dissertation paper which we submitted the first draft of it - I told you this term was hectic! I am having fun and enjoying being at RCA and in London. There's always more to see and more to do and learn. It's been great so far.
Enjoy.