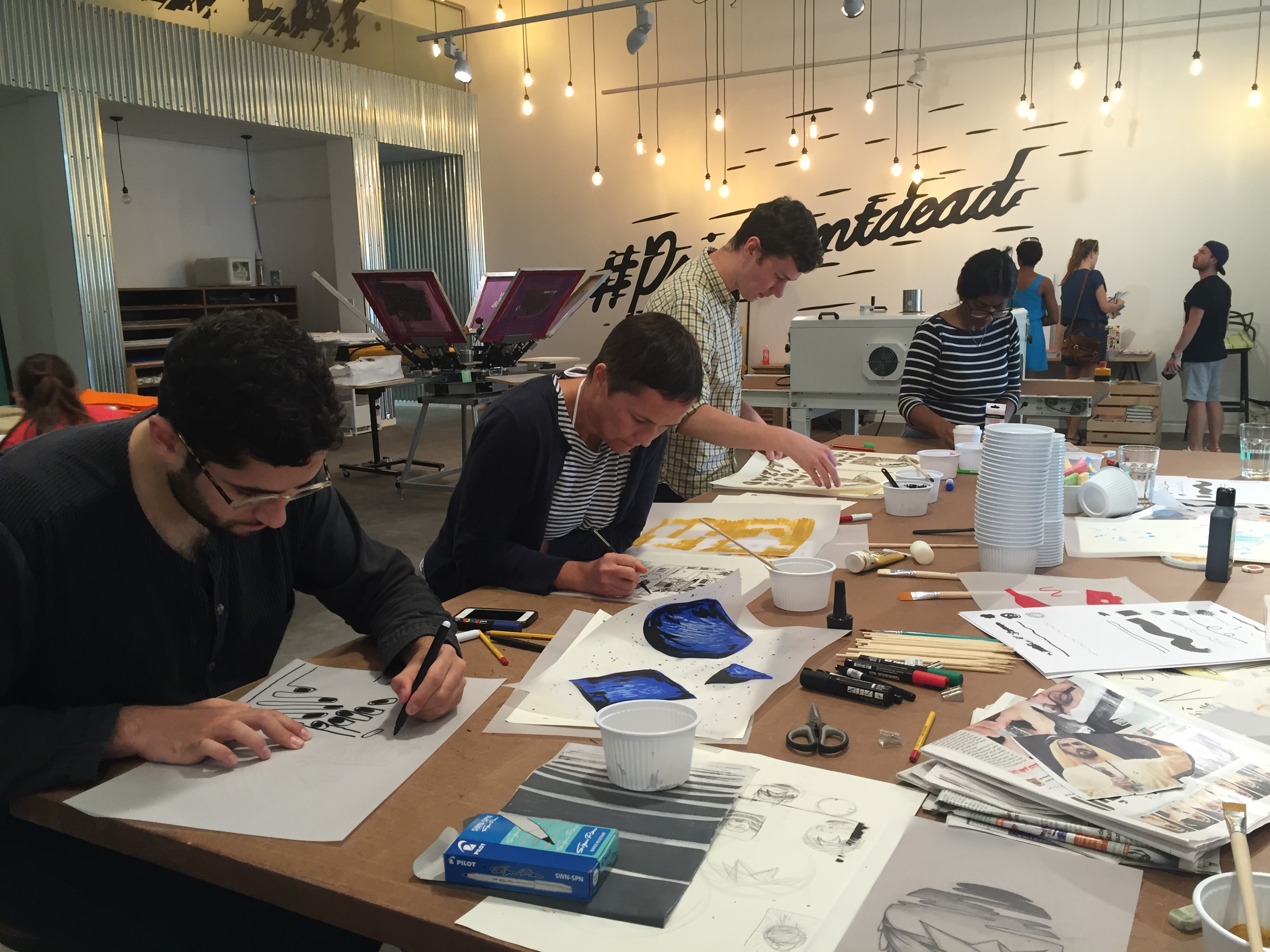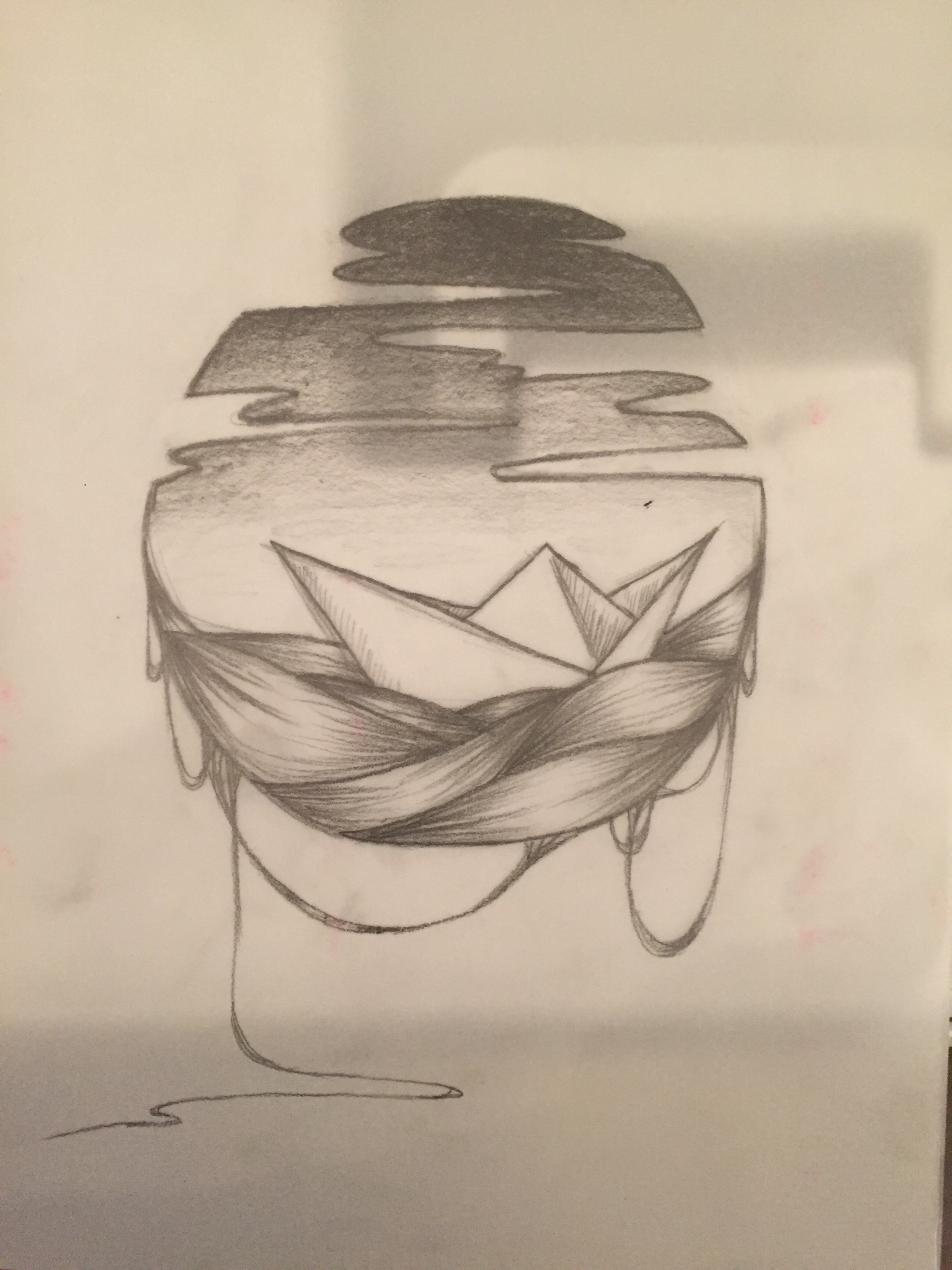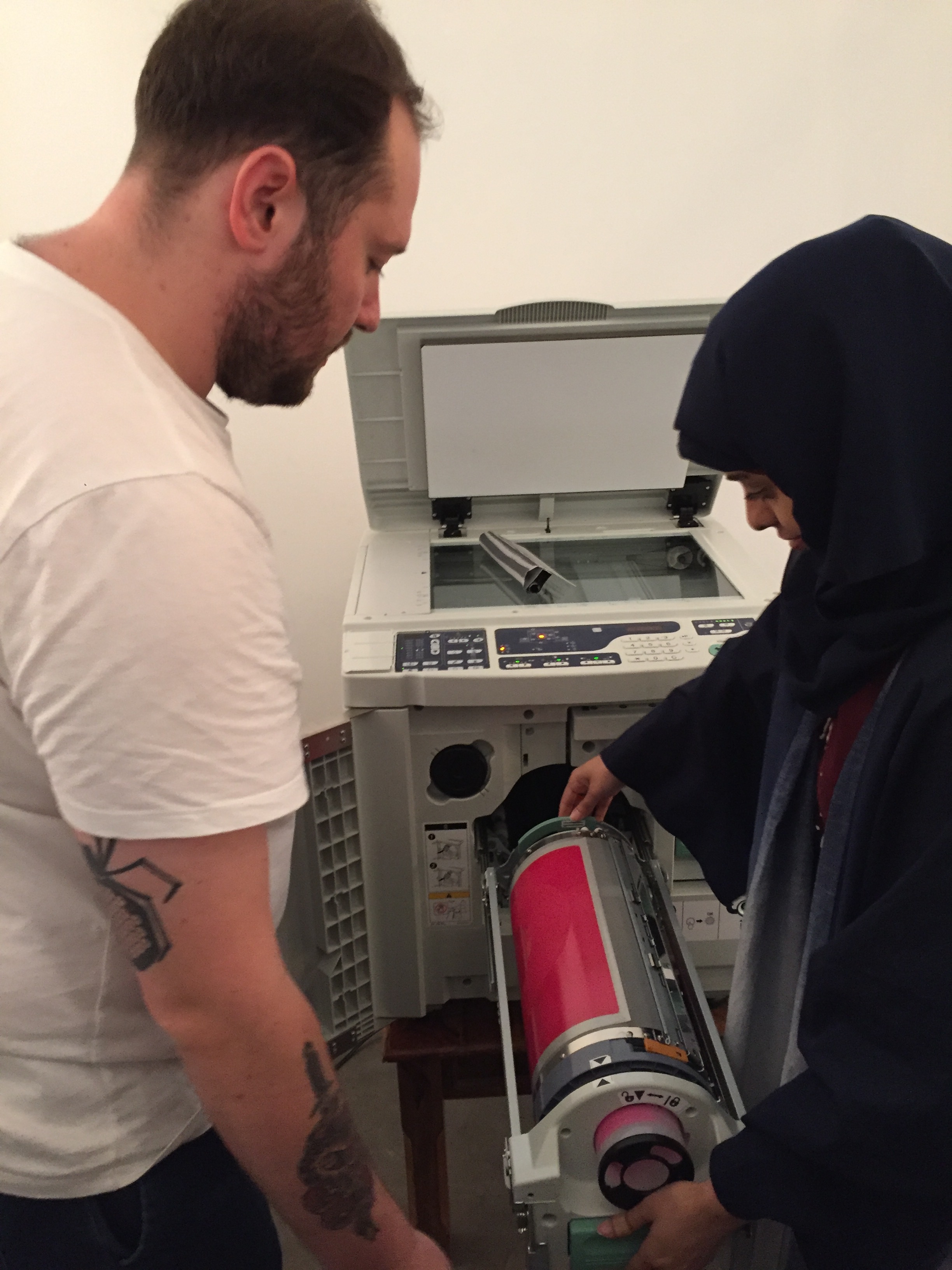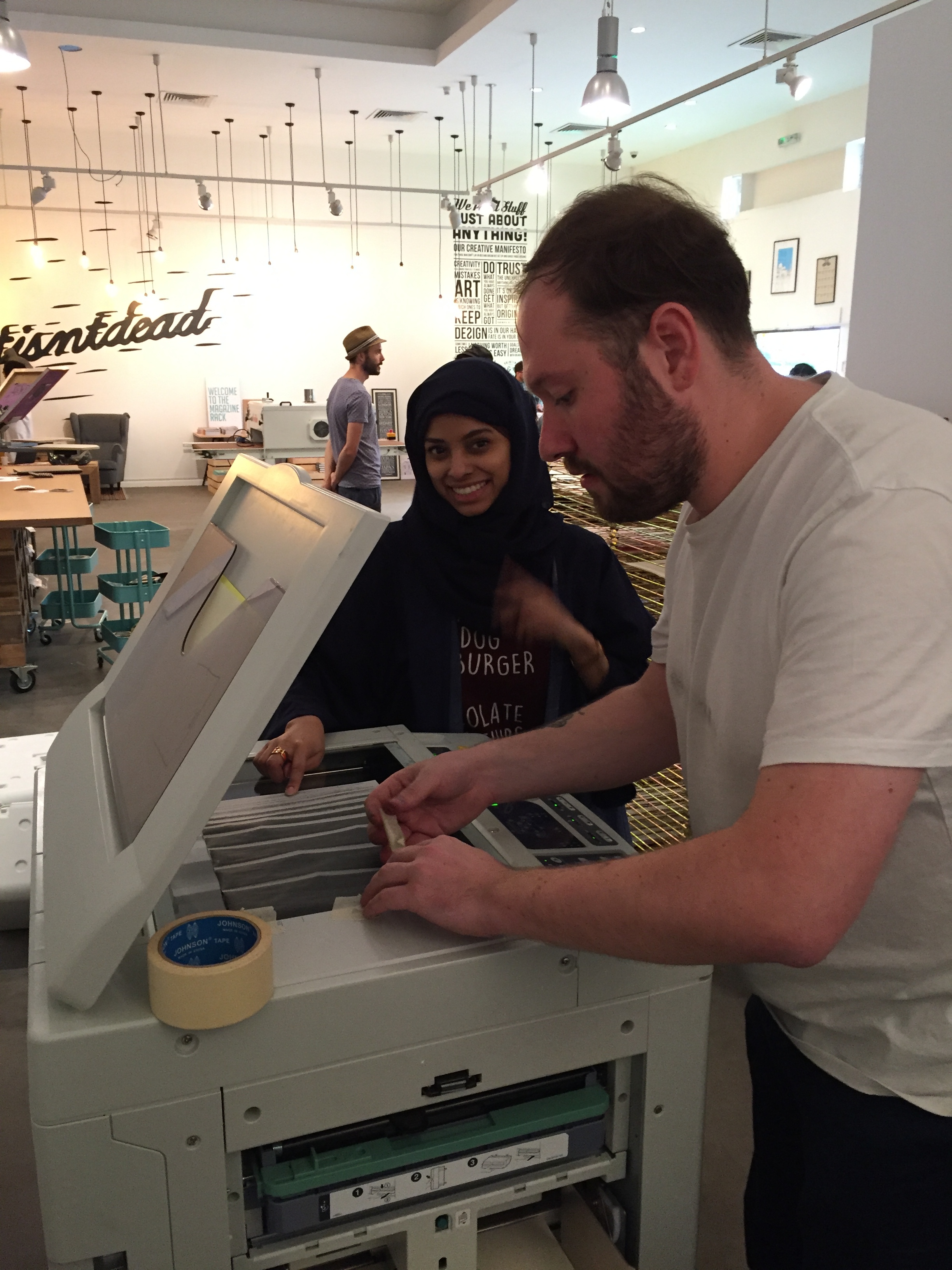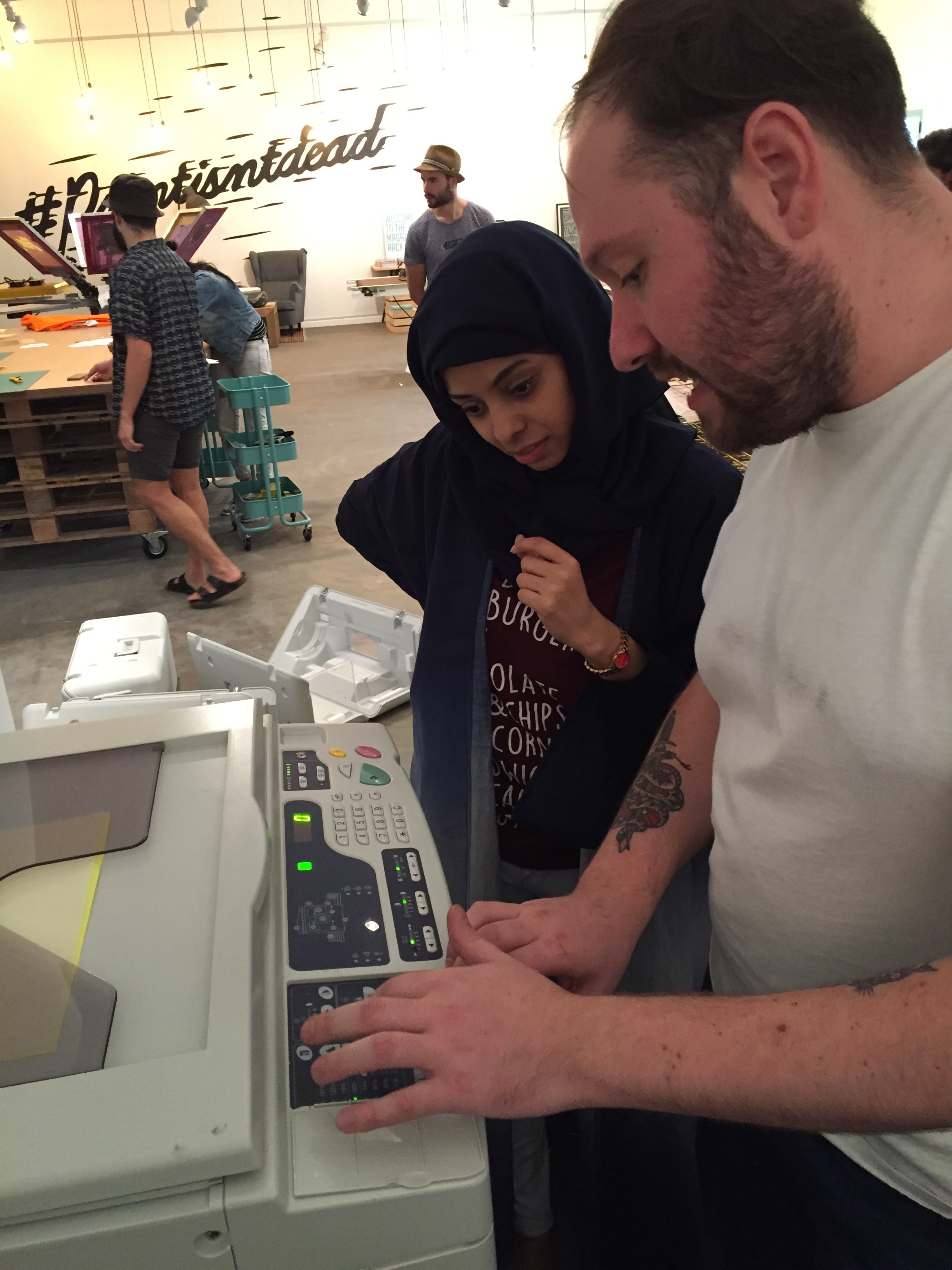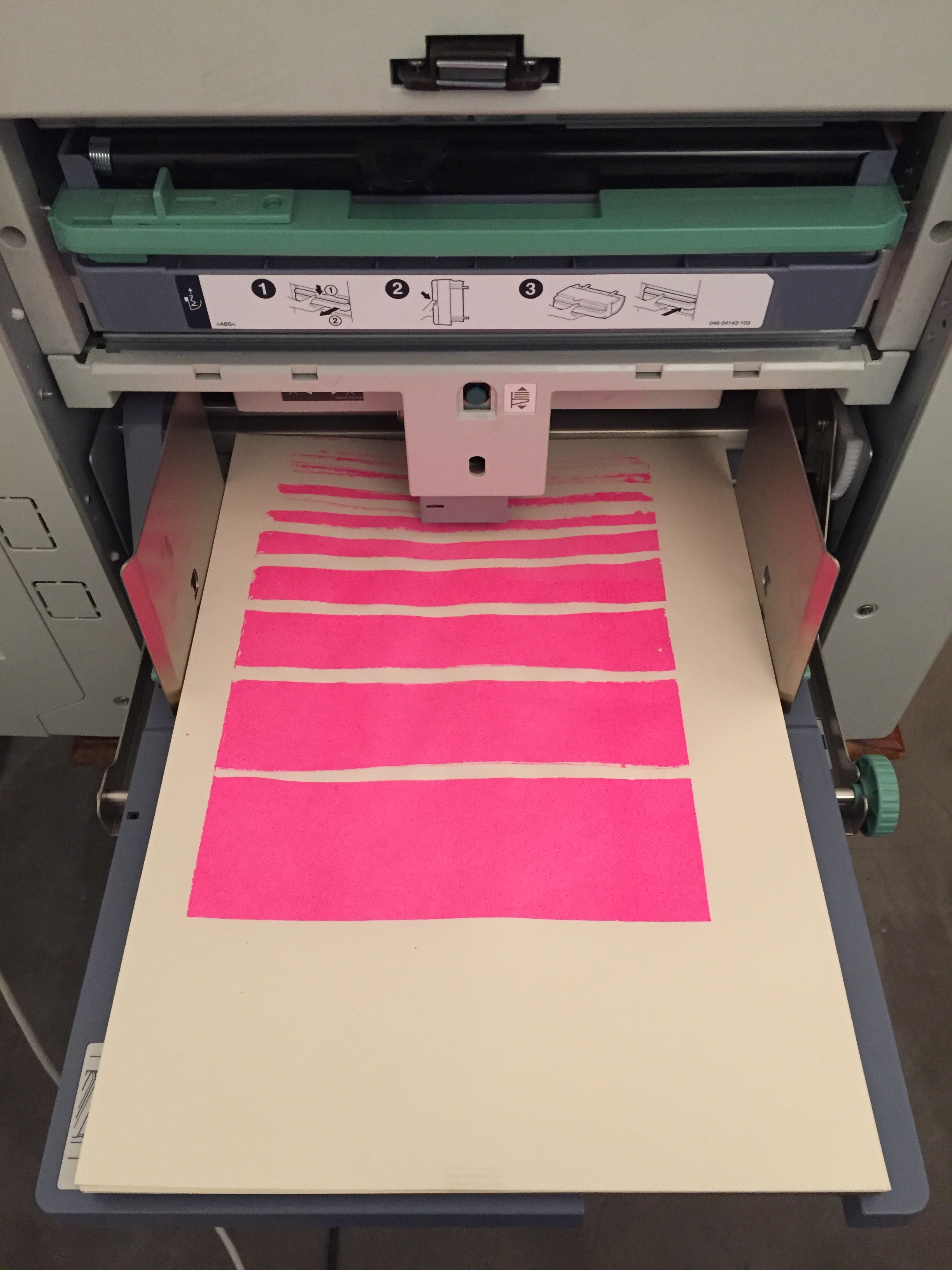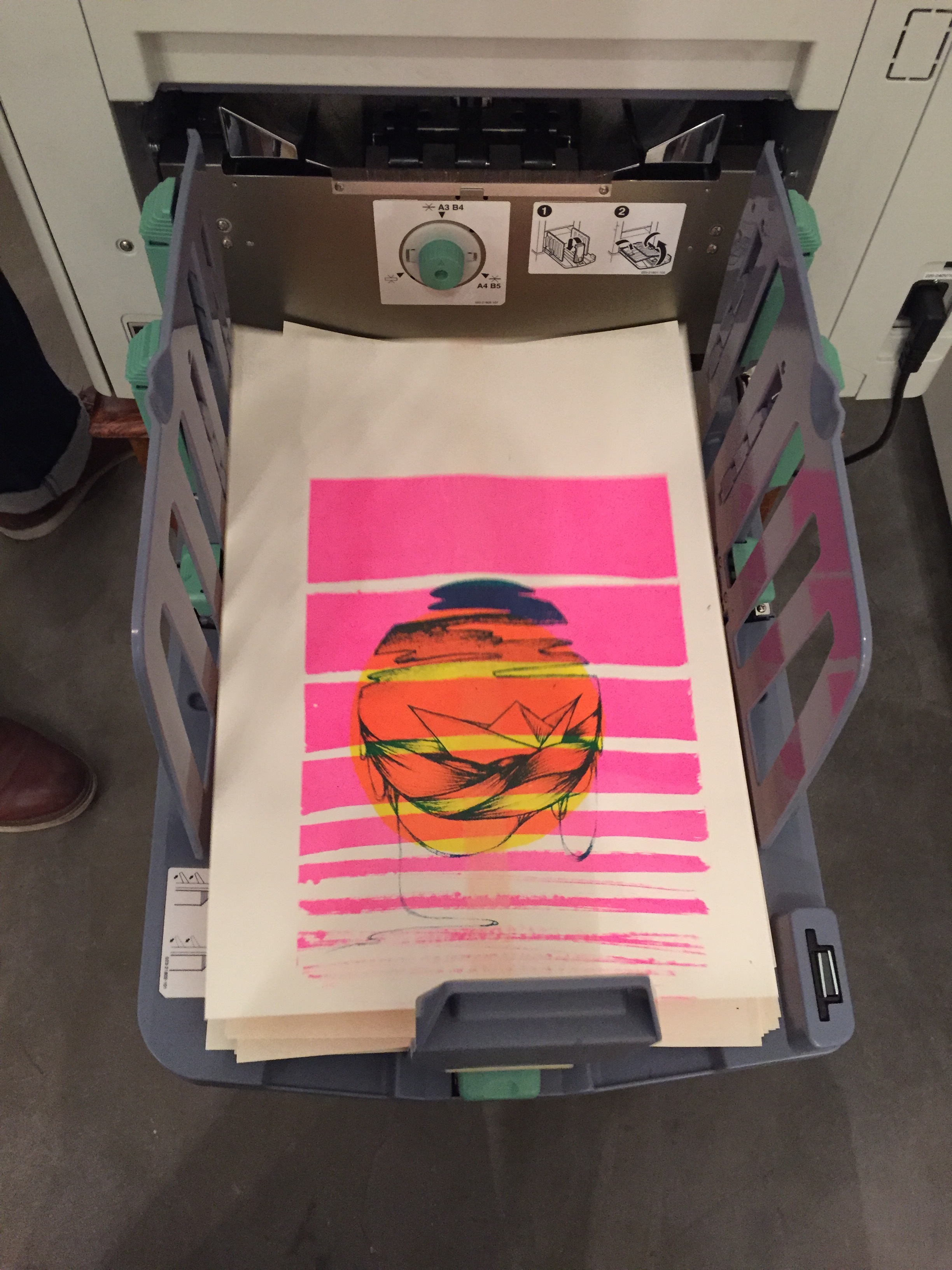 Yes that's right! so I finally tried Riso printing at a workshop hosted by Toil & Tinker on March 12. I say finally because: A) as far as I know there aren't any other Riso printers in the whole UAE except for Toil & Tinker. B) I ain't a big fan of it to be honest! However, I thought it was worth trying and seeing what all the fuss is about. It is a very interesting process for sure, and I can definitely see the point in recommending it for making zines and such.
Starting off with imagery, it can be a collage of magazines and newspapers strips, or a handmade drawing using markers, pens, pencils or paints. Basically anything that can create a mark is good to go. I loved this a lot as I used graphite and markers together and it really gave an interesting result. Having this option is very helpful as well as it gives the final print a handmade quality so this is a bonus for those who like to work with hands.
Moving on to the notion of building layers. It is quiet similar to screen-printing as well, where multiple layers can be printed on top of each other following registration marks. There is no limit to how many layers one can add. The only difference in the comparison here is that you do not need to have the final layers drawn in black colour, which again is a huge bonus. In fact, it is advisable to colour each layer differently so this makes the process even easier + faster.
Now the printer itself. Well, I can say it's a hybrid of a normal digital printer and screen-printing! It's similar to screen-printing in the sense you register the imagery (layer) onto a mesh-kind-of thing. This is done right after feeding the huge ink cartridge into the printer, and the printer scans the image. From there on the machine keeps on producing hundreds of prints of that singular layer like a normal printer. The printer also has more options to select and adjust from such as changing the contrast level of the colours. For each layer the ink cartridge is replaced, and the final outcome is a beautiful multicoloured layers of your imagery. Prints can be turned into zines or posters or more.
Overall, it is a fun process indeed, and I definitely learned something new. Conclusion: Riso printing is faster, easier, and ideal for mass production. let's see if I will use it in the future!